THUNDER BAY – NEWS – "Investing in highways creates jobs, spurs economic growth and ensures safe and efficient travel for Northerners. Under the leadership of Premier Wynne, building up Northern Ontario has been made a priority like no previous government in Ontario's history. Our government is committed to continuing these unprecedented investments in our part of the province," stated Minister Michael Gravelle the Minister of Northern Development and Mines and MPP for Thunder Bay Superior North.
The Minister, joined by Minister Bill Mauro made an announcement of $541 million as part of the spending on Northern Highways.
The investment is through the  Northern Highways Program, This investment includes the ongoing expansion of the Highway 11/17 corridor between Thunder Bay and Nipigon. Construction is underway on 19.5 kilometres of four-laning, as well as the Nipigon River bridge and approaches.
In addition, the province recently approved funding for the expansion of an additional 15.1 kilometres in the corridor. These contracts are expected to be tendered by 2018. To date, more than half of the four-laning of this 105-kilometre corridor is now complete, under construction or in design.
To learn more about infrastructure projects in your community, go to Ontario.ca/BuildON.
Quick Facts
Since 2013, the province has committed nearly $1 billion to highway infrastructure projects in Northwestern Ontario.
The 2016 construction season schedule includes improving 551 kilometres of highway, 23 bridges and 54 culverts in Northern Ontario.
The northern highway system is 10,775 kilometres in length and comprises roughly 60 per cent of the entire provincial highway network.
Investing in roads, highways and bridges is part of the Ontario government's Growth Plan for Northern Ontario [pdf].
Ontario's green construction practices for highways and roadwork include recycling existing pavement, using recycled and shredded tires for bridge embankment fills and rapid bridge replacement.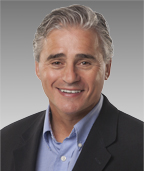 "Investment in our Northern highways is an investment in the future of Northern communities, businesses and families. Connecting our communities with safe and efficient roads is a foundational part of our government's plan to build up the North," said Minister Bill Mauro, the Municipal Affairs boss and MPP for Thunder Bay Atikokan.
"These highway improvements will help ensure our roads are safe and maintained in good condition for years to come. In addition, Ontario uses the latest technology and greener construction practices whenever possible. These modern methods help minimize traffic delays and keep construction impacts on the environment to a minimum."
Steven Del Duca, the Minister of Transportation stated, "These highway improvements will help ensure our roads are safe and maintained in good condition for years to come. In addition, Ontario uses the latest technology and greener construction practices whenever possible. These modern methods help minimize traffic delays and keep construction impacts on the environment to a minimum."