THUNDER BAY – SPORTS – The Lakehead men's basketball team (0-8) lost 94-59 to the Ottawa Gee-Gees (6-2) tonight in the Thunderdome.
Ottawa showed why they are one of the top teams in the country (no.9) and had a quick 18-9 lead in the first five minutes of the quarter and continued to lead 24-14 after the first.
Lakehead struggled to get their offence going as Ottawa's momentum continued, pushing a 50-24 lead at the half.
The Gee-Gees continued to blow the game open in the second half and took the win, 94-59.
"The 2nd game of a back to back is always a huge mental and physical test. Tonight we didn't answer the mental part and Ottawa capitalized on that," says Coach Manny Furtado.
Mor Menashe was the leader for the Wolves with 11 points, 8 rebounds, and 5 assists. Darnell Curtain had 10 and Nahshon Hurst had 7 rebounds, 3 steals.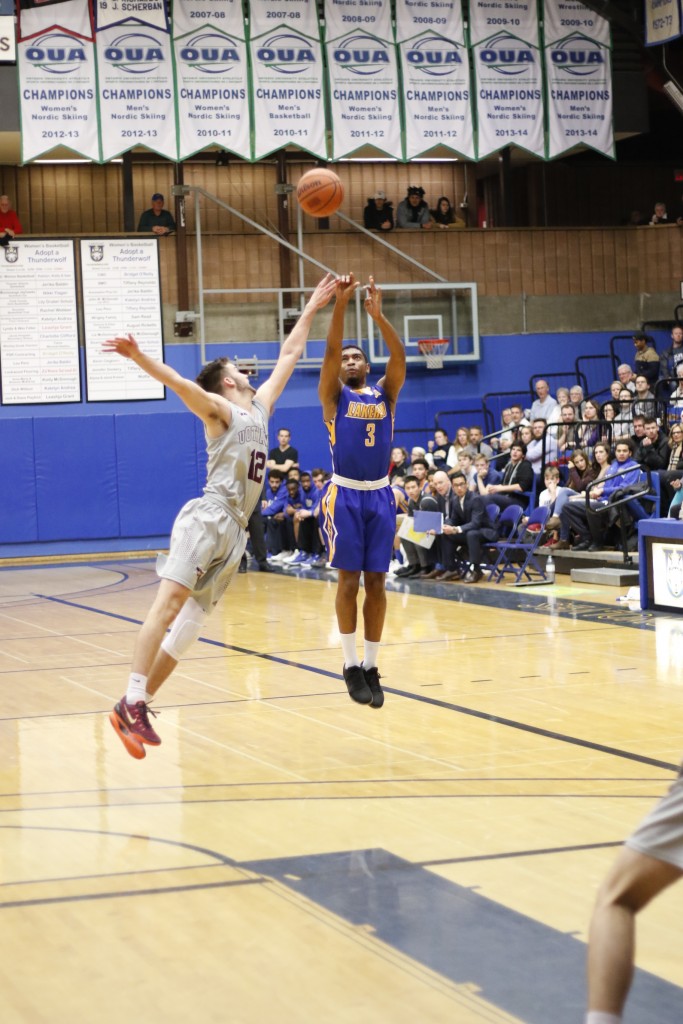 The Wolves head to Toronto (5-3) and Ryerson (6-2) next weekend for their last games before the break.
Photo Credit: Jarron Childs