"Lashes: Should I Tint, Curl or Extend?"
THUNDER BAY – BEAUTY –
This is the most common question I have from all my clients.
They see eyelash extensions and then see that I also offer lash tinting and curling.
Which one is right for you?
Eyelash and brow Tinting
Tinting is a semi permanent way to darken you lashes and brows. It involves dying the hairs which takes 10-15 minutes. It gives the look of wearing regular mascara without wearing it. Don't expect it to lengthen your lashes past what is already there.
great for lashes that are super blonde
But if you don't want to wear makeup everyday but still look like you put some on tinting is great. It lasts about 3-4 weeks.
Brow tinting is also great for if you have changed the colour of your hair you can blend your brows to match.
brow tinting before and after
Lash Perming
Lash perming gives you a a wide awake look that lasts for up to 6 weeks* without using a eyelash crimper everyday.
I remember as a kid I was scared and super confused as to what, how and why anyone would want to squish their eyelids into a mechanical press! Obviously now I know you don't touch your lids but we all make mistakes when using these in half zombie mode getting ready for work.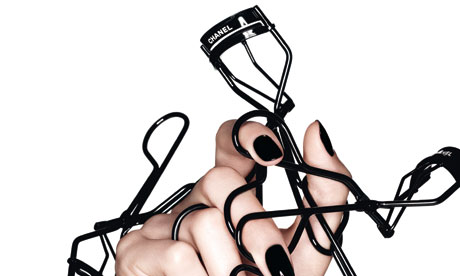 Well with the eyelash perming you can take 2 extra steps out of your morning routine!
Getting your lashes permed takes about 45 minutes but can last up to 6 weeks, depending on where you are starting in your eyelash hair growth cycle.
Your lashes are gently glued(water soluble) to a perming rod fit to your eye and lash length. Then the perming solution is added for 5-10 minutes then taken off: leaving your lashes curled.
To get that full permanent masquara look then you can  tint your lashes to match, to change up the colour you have. This just adds an extra 10 minutes to your service, leaving you with a permanent masquara look for about 6 weeks!
Lash Extensions
Lash extensions are when you glue on individual hairs (synthetic or natural) to your own lashes, not the skin(on the skin are the daily wear strip lashes). They thicken, darken and lengthen your lashes and last for 2-3 weeks.
They look great but have a higher upkeep. Fills are required every 2-3 weeks, as your natural lashes fall out normally so will he individual lashes.
No need for mascara but a big need for how you treat your new lashes!
Do not get lashes wet for 2-4 hours after application
Do not use oil or cream based makeup remover water based only!
 it may say oil free but the silicone in it still acts as a oil it just isn't the regular vegetable oil they use which can cause breakouts.
Avoid hot steam or sauna
Avoid running water directly on your lashes
Do not rub your eyes, do not play with your new lashes
If applying mascara do so from middle to tip, avoid root area Use water based mascara
Do not perm your lashes
Do not use a mechanical eyelash curler
Do not pull on your lashes (this may cause your natural lashes to come out prematurely)
In the end I always suggest to clients to try the tinting and curling first, its faster, cheaper and easier with out any upkeep.