THUNDER BAY – NEWS – The Thunder Bay Police are looking for help from the province.
Police have officially requested additional support from the province as officers continue to deal with gangs from outside the city operating within this community.
Thunder Bay Police Service A/ Chief Sylvie Hauth confirmed Tuesday morning during a public Thunder Bay Police Service Board meeting that the formal request was made to Ontario's Ministry of Community Safety and Correctional Services.
Speaking to local media following the public meeting, A/Chief Hauth said the request was based on a recognition that drugs and gangs do not operate within, or are confined to, municipal borders.
"So my letter was very specific to the minister," A/Chief Hauth said during the media scrum. "Because there are no borders, we are feeling the effects of drugs, gangs and firearms coming into the community.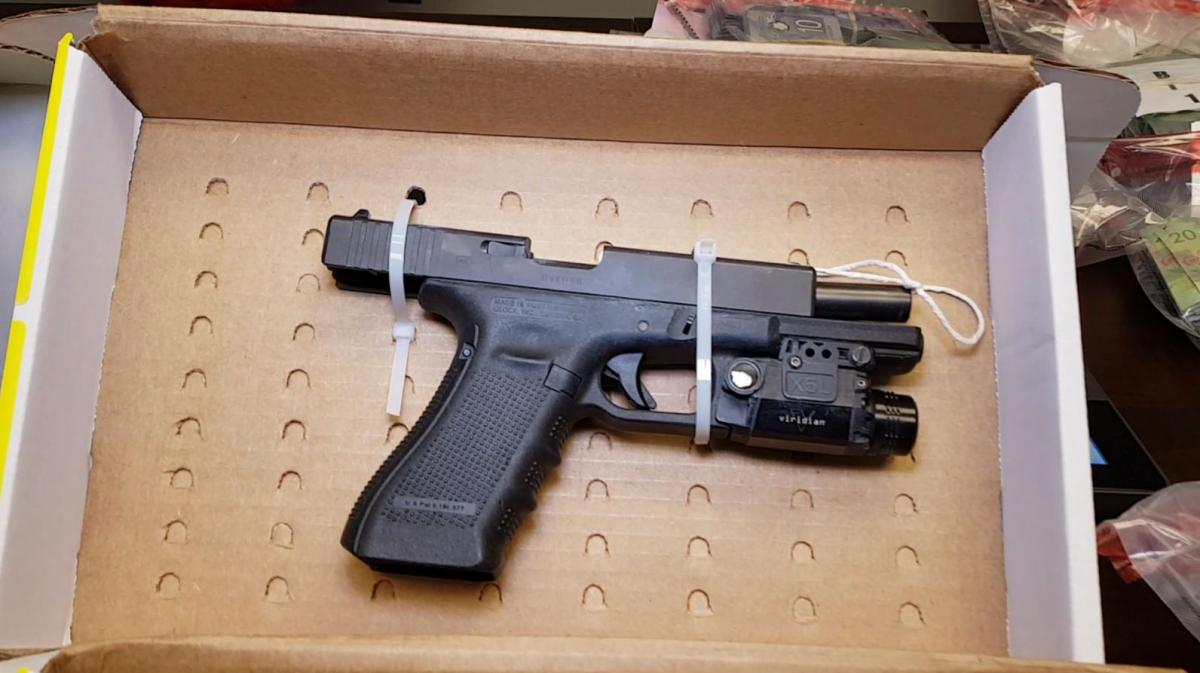 "We are seeing more and more incidents and it is important for the ministry to recognize that if they are looking at additional funding and additional resources for a service like Toronto then we should be considered as well."
In August the province announced the Toronto Police Service would receive $25 million in new funding to help combat guns and gangs in Ontario's capital. Later that month Peel Police Chief Jennifer Evans asked Ontario for additional support, citing Mississauga and Brampton were also dealing with an escalation of gun violence.
"Unfortunately (southern Ontario gangs) are preying on vulnerable people in our community," A/Chief Hauth said, adding it's important for people to report the suspicious activity they see to police so investigators can successfully obtain the warrants they need.
"You'll often see on the news that we've been successful once we have that information and execute those warrants."
Such was the case in June when officers executed a search warrant for a north-side home and seized more than $600,000 in cash, drugs with a potential street value above $125,000, and a number of firearms.
Other search warrants executed by the Thunder Bay Police Service this year have led to more than $1 million in cash being seized along with illegal drugs valued in the seven-figure range.
"We're getting drugs off the streets, we're getting firearms off the streets, but we cannot do it without the help of the people of Thunder Bay."
If you see a crime in progress call 911. Contact police through the non-emergency line at 684-1200 to report suspicious activity. To remain anonymous, contact Crime Stoppers at 1-800-222-8477, online at www.p3tips.com.
By Scott Paradis