THUNDER BAY – SPORTS – Lakehead Athletics has announced that Ryan Thomson will be taking over the Men's Basketball Program for the remainder of the 2017/18 season as the interim head coach.
"I look forward to working with Ryan and I'm confident he has the abilities to lead our program," said Athletics Director, Tom Warden
Ryan played basketball as a Thunderwolf from 2009-2013 where the team had a great deal of success reaching the Final 8 tournament in each of those four seasons and winning a CIS Silver medal in 2012.
After two seasons as an assistant coach for the Thunderwolves while finishing his Masters in Education, Ryan spent time in Maine working with the Maine Red Claws, the NBA Development League affiliate of the Boston Celtics, under former Lakehead coach Scott Morrison.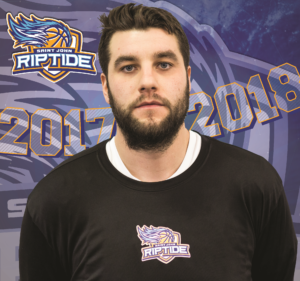 Before accepting the Thunderwolves bench boss position, Ryan was working for the Saint John Riptide of the NBL Canada where he was an assistant coach and director of player personnel while also working in each of the past two summers with Canada Basketball and their junior national and cadet programs.
"I'm very excited for the opportunity to be back at Lakehead. Lakehead University means a great deal to me and I'm excited to return to a community that has always been incredibly welcoming and supportive. I can't wait to get into the gym and see what the team can accomplish." – Ryan Thomson.
Coach Thomson and the men's team start 2018 taking on Guelph (2-8) in the Thunderdome on January 5th and 6th at 8:00PM.